Timelapse video of the milkyway - Black Desert of Egypt
You'll need the Adobe Flash Player and activated Javascript to watch this video.
See the spectacular contrasts which the landscape of the Black Desert in Egypt has to offer. A perfect starry night shows the milky way and billion of stars, until the moon rises and colors the landscape in a magic light.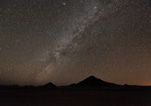 Description
There are many different worlds of nature in the deserts of Egypt (libyan desert). One part that is really spectacular is the Black Desert. In this area you will find uncountable, huge hills of sand which are covered with black, minerally pebble.

As there is no light at all, you should not watch the desert at day only, but also - and especially - at night! The starry sky is spectacular, the milky way is easy seeable with your eyes. This is what a paradise für hobby astronomers and photographers looks like.

This timelapse video shows one of the largest hills of sand in the Black Desert in a night with no clouds at all. Because of the earth's rotation is seems that the milky way is rotating majestically above the huge hill of sand. In the second half of the night the moon rises, and colors the landscape and the sky into a magical light.

Slowly this perfect night peters out and the stars slowly fade away, until the sun rises again.

I would like to thank the two bedoins which supported me on my way though the deserts!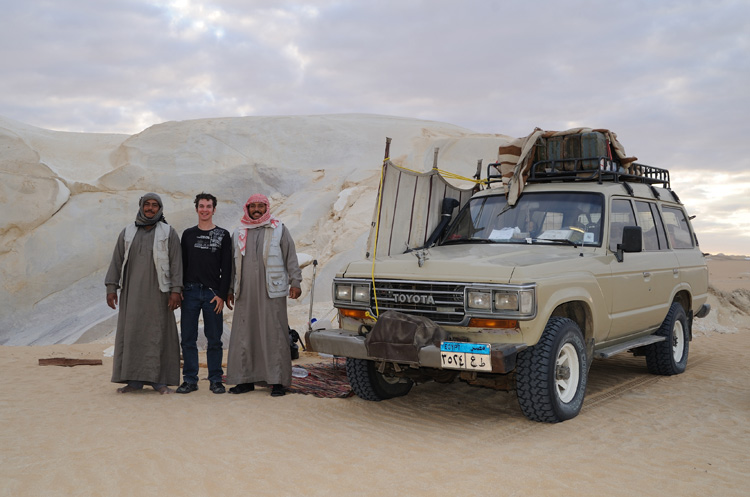 More Information
Place of capture: Black Desert, Egypt (28°03'59.20N, 28°42'24.45E)
Point of the compass: Nord
Date of capture: 12/27/2010
Capture length and time: 18:00 hours, 03:00pm-09:00am
Number of pictures taken: 2811